Charity partnership to support young Brummies
It's claimed that running is good for the soul - but it may also now be good for future life prospects, thanks to a tie-up between Run Brum Crew and personal development charity Sport 4 Life UK.
The socially-driven running group, which attracts professionals and residents from across Greater Birmingham and beyond to its weekly sessions, has formed a partnership with the sports-based charity to give young people access to physical activity and mentoring.
It means those aged 18 to 29 being assisted by Sport 4 Life UK will have access to professionals from a range of sector backgrounds with the aim of enhancing skills and potentially providing industry opportunities. The initiative forms part of Run Brum Crew's 'Run The City' mentoring programme, in which club members pair with Sport 4 Life UK beneficiaries who have expressed an interest in running.
BENEFITS
Commenting on the partnership, Run Brum Crew founder and experienced marathon runner Michael Parker said the two organisations, which have both been endorsed by the Commonwealth Games' United By Birmingham 2022 programme, held common values around the benefits of sport and supporting people.
"During conversations in recent months it became very clear that we are completely aligned in our values, so we're absolutely delighted that Run Brum Crew and Sport 4 Life UK have formed a partnership. We've now identified a number of exciting opportunities where we can work together in and around Birmingham, including our new 'Run The City' mentoring programme," he said.
Michael added: "Our partnership with Sport 4 Life UK furthers our mission to play a deeper role in our community, and we're looking forward to helping young people, with regular meetings to discuss areas such as careers, education, mental health, and how to further their interest in running. I am very excited to see our partnership develop and start making an impact in our brilliant city."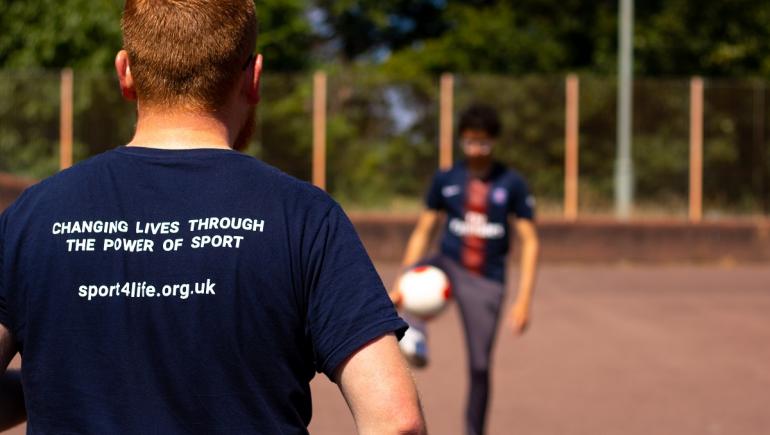 Sport 4 Life UK founder and CEO Tom Clarke-Forrest said the partnership with Run Brum Crew presented a unique opportunity to assist young people to improve their life chances.
He said: "One of the key ways of building successful relationships in the modern business world is networking with other professionals. But this can be daunting and difficult when you're starting out in life.
"The partnership with the Run Brum Crew will be immensely beneficial to some of the young people we're working with, helping to build confidence, make new contacts and potentially find exciting new career openings.
RESULTS
"I'm extremely grateful to Michael and his fellow runners for launching the Run The City programme, as I know from our work to date that using sports as a conduit to help people develop often yields incredible results. I look forward to sharing success stories in the coming months and years."
Led by England Athletics-licensed run leaders, Run Brum Crew gives city residents and workers the chance to participate in group sport for free, focusing on the social and mental benefits of running within a supportive environment. The group meets at 6.30pm on Mondays in Victoria Square, Birmingham, before heading off to pound the streets of the city together.
Established in 2006, Sport 4 Life UK exists to provide sports-themed personal development programmes to people aged between 11 and 29 years old and who are not in education, employment or training.
In the year to June 2020, the charity supported a total of 926 youngsters with on and offline mentoring, qualifications, and training programmes, in addition to structured sports sessions. That figure is expected to grow in 2021, as a result of the impact of the pandemic on the economy.
Visit the Sport 4 Life UK page on the ConnectSport directory. To add your organisation for free, contact hello@connectsport.co.uk.
15 July 2021