Charities get creative for 2.6 Challenge
How is your charity participating in the 2.6 Challenge?
From TikTok supporting Made by Sport's #26jumps campaign to TV funny man Alex Brooker pledging his support for Panathlon, organisations have been getting creative as they prepare for next week's campaign to 'help save the UK's charities'.
Organisers of the biggest mass-participation sports events – including parkrun, The Great Run Company and London Marathon Events – have come together to create the initiative to raise funds for charities which are under threat because of the Coronavirus pandemic.
PARTNERSHIP
The '2.6 Challenge' will officially launch this Sunday, April 26th, which should have been the date of the 40th edition of the London Marathon.
Made by Sport has secured a partnership with the social media platform TikTok which will create a hashtag campaign and promote it on Sunday.
The #26jumps challenges people to upload a 15 to 60-second film of themselves jumping 26 times - whether it's over the coffee table, a can of beans, a human pyramid, an obstacle course - anything goes. Then add in some music and social media hashtags #26jumps, #TwoPointSixChallenge, #MadeBySport and your own charity's hashtags. Check out two examples here and here.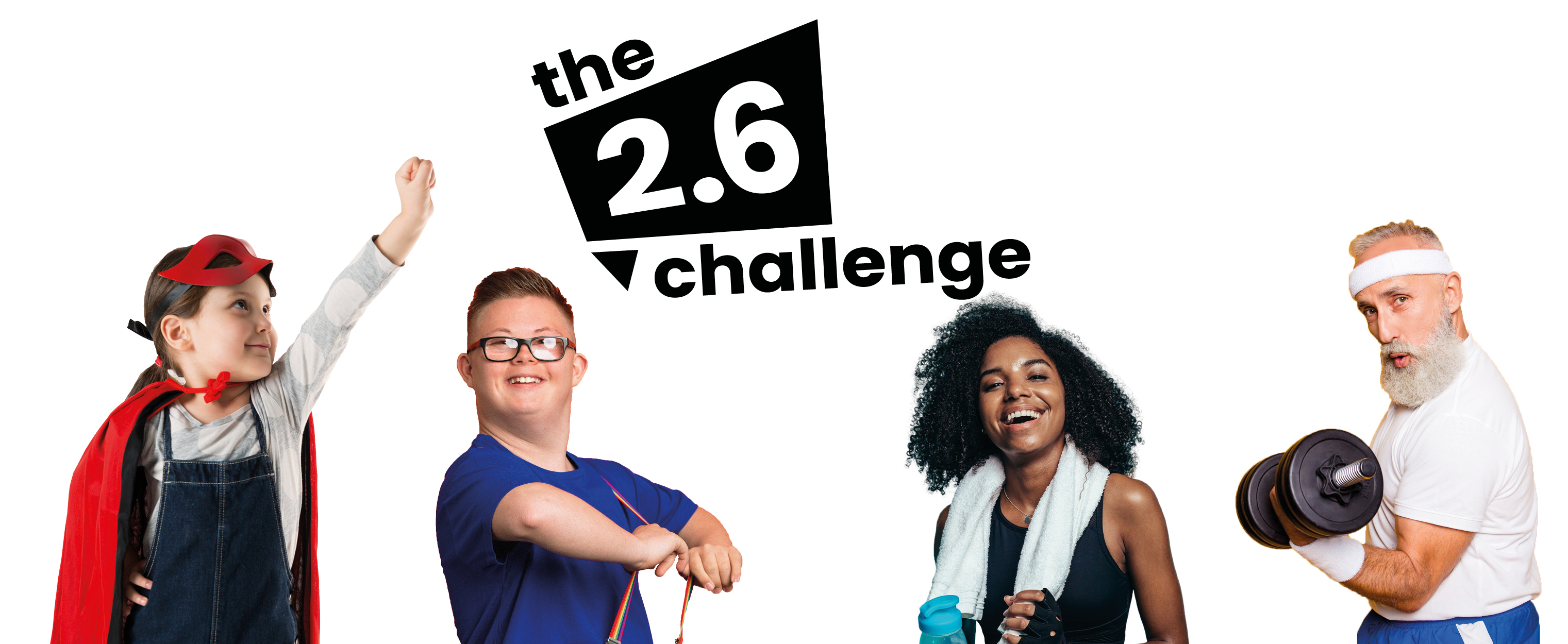 Anyone can take part and for any charity; Made by Sport is aiming to raise awareness and funds for charities that support young people from disadvantaged backgrounds. It is officially supported by the Sport for Development Coalition (SFDC). Remember to nominate others to spread the word (and also that TikTok is clear users must be over 13 years of age).
Sophie Mason, Made by Sport CEO, told ConnectSport: "The 2.6 Challenge is a brilliant initiative that's been brought together really quickly at the right time and shows the power of working as a collective to everyone's benefit.
"This TikTok partnership allows us to engage with a wider audience so let's get everyone we can to join in."
SUPPORT
Other SFDC partners include Youth Sport Trust, the national children's charity, which is aligning its 2.6 Challenge with its current #StayHomeStayActive campaign – a free home learning offer to support families to keep active throughout the lockdown period and provide fun active learning activities.
Its supporters have been encouraged to take part in the 2.6 Challenge and donate to the charity, with a number already pledging their support and getting creative with their approach and commitment. Watch the video below to see Jade Windley, one of the YST's athlete mentors, completing a tennis-themed challenge.
Staff from Street League across the UK are taking on the 2.6 challenge with an array of ideas, including completing 26 push-ups wearing 26 T-shirt's for 26 days, 2.6 minutes of loo roll keepie-ups, and a 26-layer cake bake.
Holly Evans, Fundraising Manager for the sport for employability charity, told ConnectSport: "The #TwoPointSixChallenge is a brilliant way to help charities needing support, now more than ever, to help society's most vulnerable people navigate this crisis and time of uncertainty. It will bring Street League's young people together through sport and fun, which is a critical element of the support we continue to provide – helping them overcome loneliness, take care of their health, and be in the best possible place to achieve their potential."
WORK-OUT
Street League also has an open invitation for members of the public who are stuck for an idea to join a 26-minute dance class and then a 26-minute fitness work-out on Monday 27th April. At lunchtime on Monday, tune in to Street League's Instagram or Facebook at @streetleagueuk for a live work-out. Join coaches at 11:30 for a dance session, and 12:00 for a fitness work-out – or liven up your lunch hour and join both!
Panathlon, the national charity which provides sporting competition for disabled children across the UK, has been forced to postpone its events because of the virus. Nonetheless in the video below Georgie, one of Panathlon's ex-competitors who now supports the charity as a Young Leader, presents some of her own ideas of what you can do to whilst supporting charities like Panathlon through the 2.6 Challenge.
Paralympian Liz Johnson and TV funny man Alex Brooker are two Panathlon ambassadors who will be using the 2.6 Challenge to raise funds for the charity.
The team at Dallaglio RugbyWorks will combine to run a marathon-distance to raise funds for themselves and for other charities, whilst Greenhouse Sports is encouraging supporters to dream up their own challenge and share it on social media using the hashtag #HomeCoach as well the campaign tag #TwoPointSixChallenge.
Herts Sports Partnership is supporting the challenge by offering 260 free places on Mind's online 'Mental Health Awareness in Sport & Physical Activity' course. This course is being made available to Hertfordshire residents who are part of a club or a sports coach/volunteer, and can be accessed by signing up using this link. For each signup the Partnership will donate £10 to the Hertfordshire Disability Sports Foundation.
MENTORS
Staff at the Dame Kelly Holmes Trust are undertaking a range of activities. Chief Executive Ben Hilton is shown in the video below doing a basketball challenge, with colleagues joining in with activities ranging from learning to juggle for 26 seconds and teaching a dog to do 26 consecutive tricks, up to walking a total of 26 miles around the garden as a family.
Since the lockdown, the charity has also been encouraging everyone to keep active by posting daily #StayInWorkOut videos from its athlete mentors.
Meanwhile StreetGames is encouraging projects within its network to devise their own challenges to support the campaign, with projects like Valley Gymnastics pledging their gymnastics academy to hit 2,600 sit-ups! The sport for good charity is also teaming up with long-standing partners the LTA for the Tennis 26 Challenge, challenging people to keep a rally of 26 going using just your hands and scrunched up paper as a tennis ball (or any other everyday ball-like object from around your home).
Michelle Carney, Chief Executive Officer at Special Olympics Great Britain, says funding for the charity has "fallen off a cliff" due to the pandemic. She is encouraging other charity CEOs to take part in a 26-minute dance off to raise money this weekend, and is seeking sponsors for her own effort this weekend.
"Those who know me well, know that whilst my Irish dancing moves were fairly good, my disco dancing moves are cringeworthy!" she said.
The #TwoPointSixChallenge is being supported by Studio Republic. Read more about their services in the ConnectSport directory of suppliers.
23 April 2020