Charities boost wheelchair basketball participation drive
British Wheelchair Basketball, the governing body for the sport in the UK, has joined forces with four leading charities in its bid to double participation.
The partnerships will be activated through its new 'Inspire a Generation' programme, which has been designed to support disabled participants find or return to physical activity - many of whom have been disproportionately impacted by the Covid-19 pandemic.
The four charities are StreetGames, WheelPower, Whizz-Kidz and UK Coaching. They will play a key role in the recruitment of 'community activators' and the delivery of Inspire a Generation wheelchair basketball taster sessions in communities across England.
The governing body is also actively seeking other local and national delivery partners to support the development the initiative.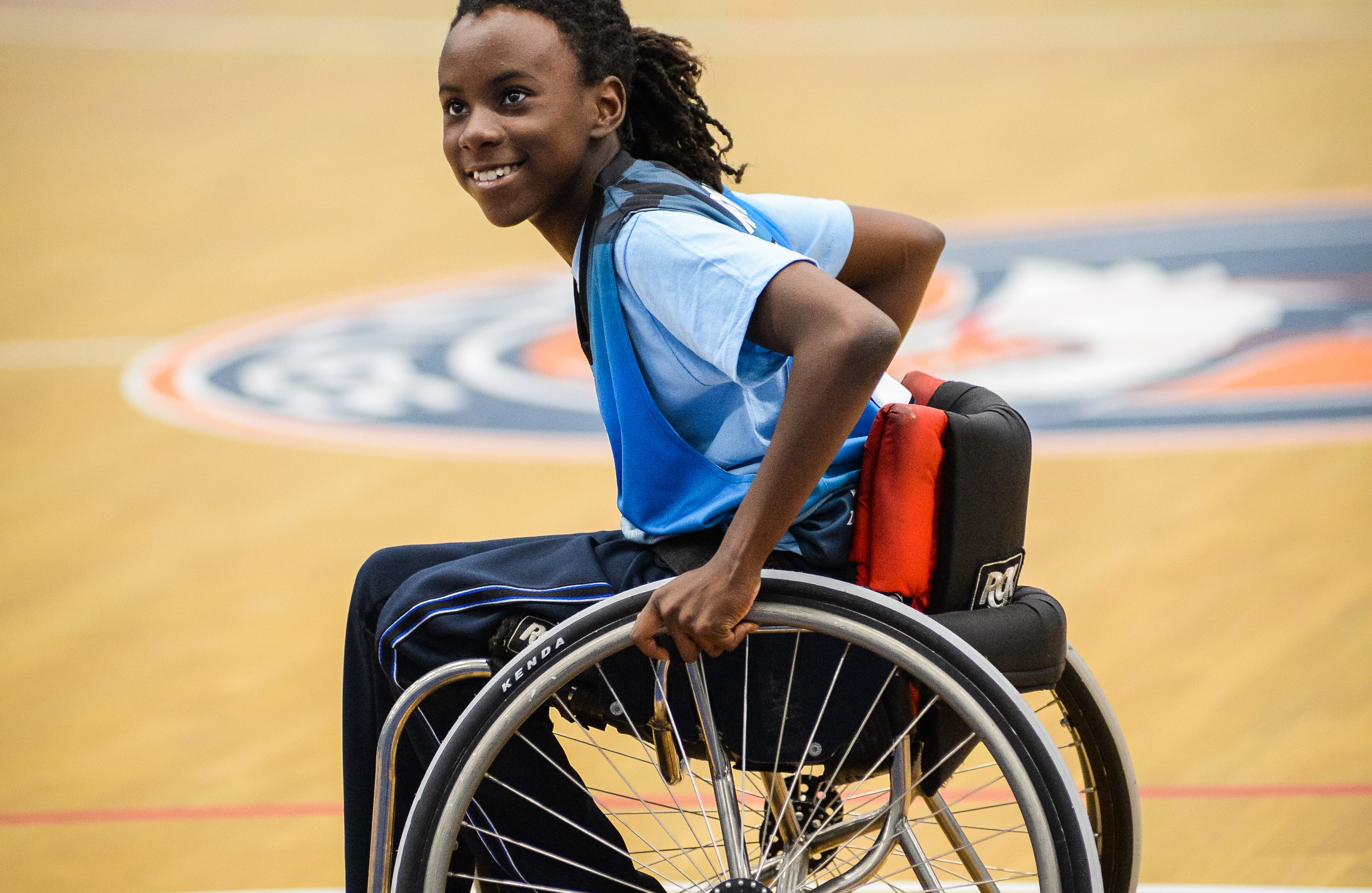 Lisa Pearce, Chief Executive of British Wheelchair Basketball, said: "It's a really exciting time for us as a sport and I'm delighted to be joining forcing with StreetGames, WheelPower, Whizz-Kidz and UK Coaching.
"Utilising their experience and expertise will allow us to collectively deliver a fun and engaging introduction to wheelchair basketball. We've developed a brand-new approach for the sport at a local community level, and I am excited for the programme to get underway in the summer."
Lisa added: "We are really keen to collaborate with new sporting and community partners through this initiative and encourage them to reach out to find out how we can work together. Never has there been a more important time to actively look after the physical health of our nation, working as a team with national and local delivery partners I am absolutely certain that we can successfully achieve this ambition."
The new initiative has been supported by £1.5million of funding from Sport England, with the ambition to engage an inactive population through inclusive activity and transition participants into longer-term active lifestyles.
Martin McElhatton is Chief Executive of WheelPower, the national charity of wheelchair sport. He said: "It is our ambition to ensure disabled people have opportunities to play sport and lead healthy active lives.
"Wheelchair basketball is accessible to all, regardless of age or ability and we are delighted to be working with British Wheelchair Basketball on the delivery of the Inspire a Generation programme. It's been a very challenging year for disabled people but we know that playing sport can enrich lives and we look forward to supporting this exciting programme and linking it to our work with newly paralysed men and women and young disabled people."
Jo Fashan, Associate Director of Young People's Services for Whizz-Kidz, added: "Our aim is to ensure young disabled people have the opportunity to live fun, enjoyable lives and there are so many benefits to being active, both physically and mentally. We look forward to rolling out the Inspire a Generation sessions within communities."
To find out more about the Inspire a Generation programme, or to become a partner, visit inspireageneration.com.
Pic credit: British Wheelchair Basketball.
17 February 2021