CHANGE Project to help build workforce
A new European project has been launched to help build and develop a workforce with the required skills and competences for the Sport for Development sector.
The CHANGE project, funded by the European Commission under Erasmus+ Sport, is being led by the European Observatoire of Sport and Employment (EOSE) and includes a national sport ministry, national and international sport for development charities, an umbrella body for grassroots sport, national sport bodies and universities.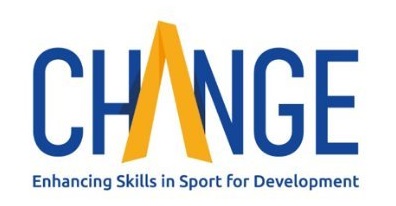 It has been founded on the premise that sport has huge potential to change society and support individuals in need, but to do so effectively needs a workforce supported by a fit-for-purpose programme of education, training and professional development.
The project will create European industry-led professional standards and relevant training material for those working in sport for development.
The project is now in its research phase which includes desk research and interviewing up to 30 sport for development experts and professionals.
Ben Gittus, EOSE Director of Standards, told ConnectSport: "CHANGE is the first sport for development project funded by the EU with a focus on workforce issues. We hope it will lay the foundation for future education pathways in the sector and further actions at European level."
Stephen Robson, Course Director at project partner Leeds Beckett University, added: "Developing people is central to our work as a university so we are pleased to be supporting the research and education aspects of the CHANGE project to develop the sport for development workforce."
Find out more at change-sport.eu or follow @change_sport_eu on Twitter.
If you wish to obtain further information about the CHANGE project, or would like to share good practice or be involved in the research or consultation phases of the project, please contact ben.gittus@eose.org.
11 February 2020