Chance to Shine celebrates cricket's community heroes
A former refugee from Afghanistan and a cricket coach working in children's hospitals were amongst the winners at the Chance to Shine annual awards.
Supported by NatWest, the awards celebrate clubs, individuals and schools who work with the cricket charity across the country.
Bashir Jabbarkhail was named 'Street Participant of the Year'. Bashir arrived in the UK speaking no English but has developed a real passion for cricket. Through taking part in the sport he has made new friends and it has enabled him to settle into the community in Thetford where he lives. Just months after entering the UK, he is already developing his coaching skills to support other children at the Street project where he plays.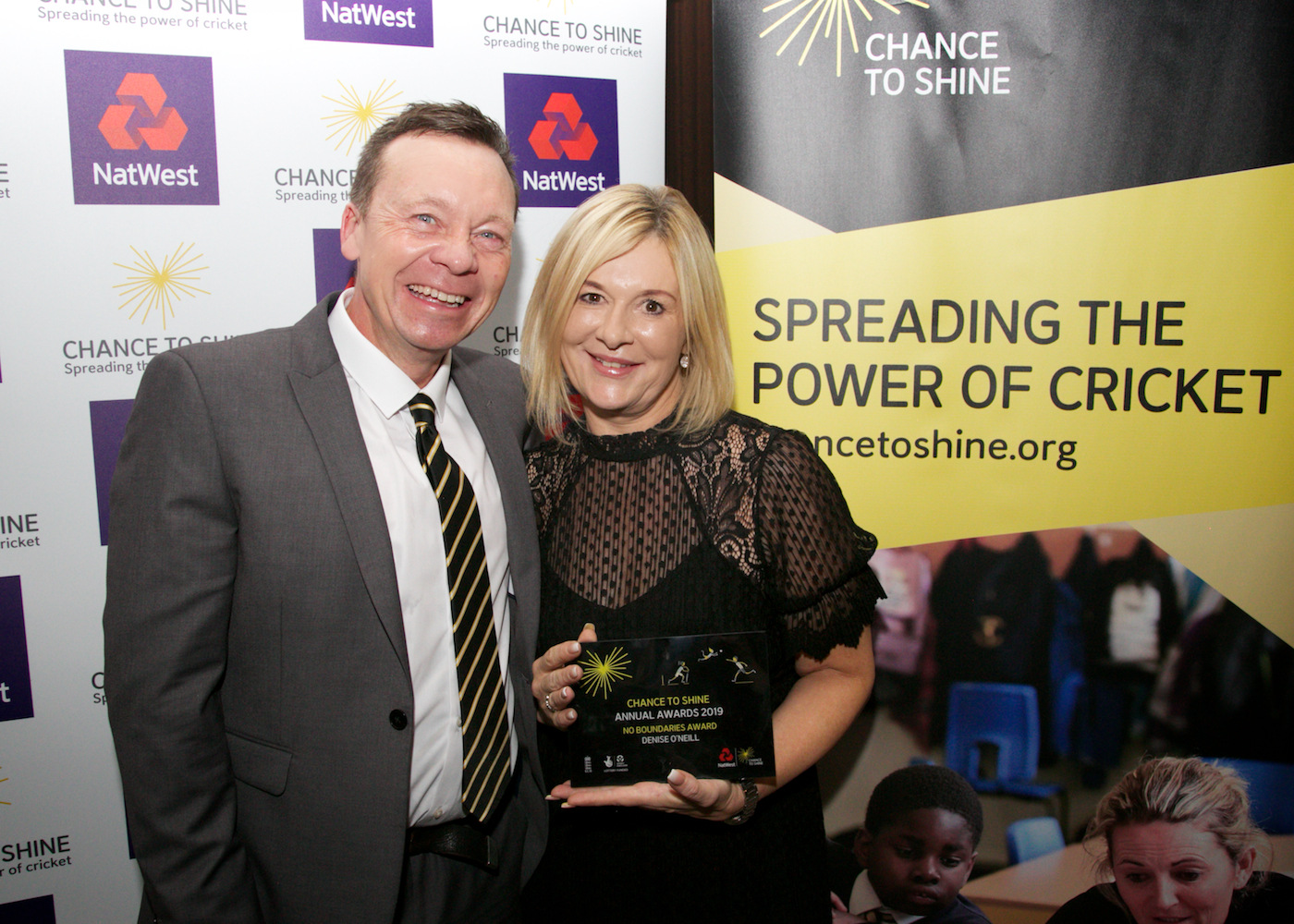 Other winners on the night included Lanchester EP Primary School, Durham, who were named Primary School of the Year for their work supporting pupils to take part in cricket, whilst Sophie Luff from Somerset Cricket Board, who also played for the Western Storm in the Kia Super League, won the Schools Coach of the Year.
The final award of the evening was the NatWest 'No Boundaries' Award which recognises those who work to support cricket as a diverse and inclusive sport. Hospital Schools coach Denise O'Neill was this year's winner, acknowledging her work at Great Ormond Street, Evelina and the Chelsea & Westminster Hospitals working with children who have a range of mental and physical illnesses and get little opportunity to take part in physical activity.
Chance to Shine has been working since 2005 to deliver cricket coaching sessions in state schools and disadvantaged communities. Over the years, the charity has reached more than four million young people, 46% of whom are girls, in over 16,000 state schools across the country.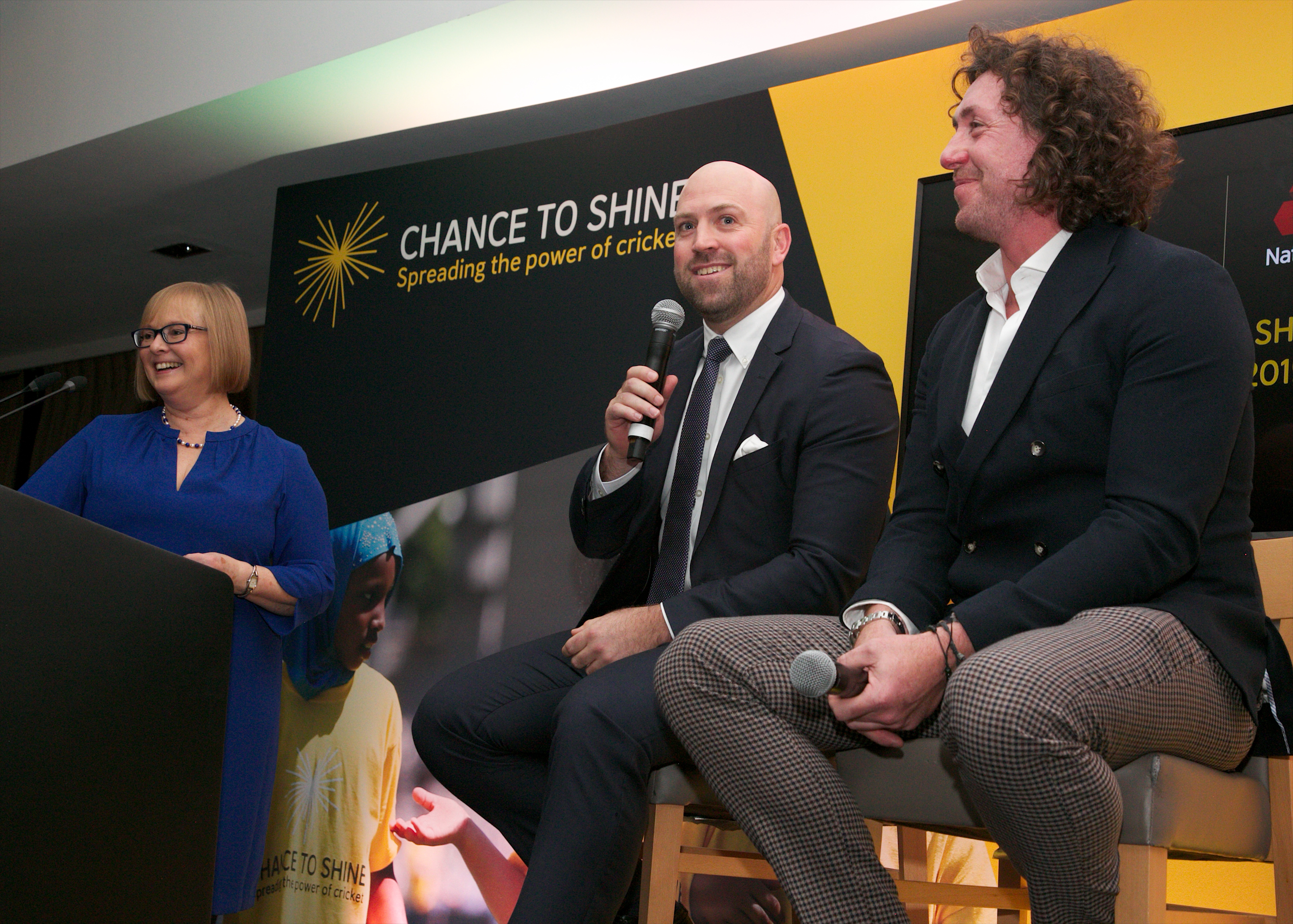 Former England fast bowler Ryan Sidebottom, who attended the event, said: "Tonight's winners are an amazing example of what the power of cricket can do for children and young people and they should all be incredibly proud of their accolade. It's has been an incredibly inspiring evening, hearing all about the amazing work that is happening around the country through Chance to Shine. 2019 has been the most phenomenal year of cricket in this country at all levels and this evening has really topped it off."
Laura Cordingley, Chief Executive at Chance to Shine, added: "On behalf of Chance to Shine, I'd like to congratulate all the winners for their incredible commitment to spreading the power of cricket. They are a shining example of the impact that cricket can have on children and young people across the country and we are so proud to be able to celebrate their achievements.
"At Chance to Shine we will continue to work to support children and young people to play, learn and develop through cricket and we're so grateful to have the support of key partners the England & Wales Cricket Board, Sport England and NatWest. Their support is crucial to ensuring that we can reach over half a million children every year."
To find out more about Chance to Shine, visit its page on the ConnectSport directory. To add your organisation for free, contact hello@connectsport.co.uk.
22 November 2019