British Blind Sport launch 'Activity Finder'
British Blind Sport (BBS) has launched a new 'Activity Finder' to help blind and partially-sighted people, family members and professionals to search for VI-friendly clubs and community groups across the UK.
The platform, which can be accessed here, has launched with around 1000 opportunities listed across 30 different sports and physical activities.
BBS hope that the Activity Finder can help other organisations and sight-loss associations working with the VI (visually impaired) community to more easily and efficiently be able to answer queries around sports and physical activities and that it will be a helpful tool for anyone working with blind and partially-sighted people.
Logan Gray, BBS National Partnerships Manager, said: "At BBS we are very excited to finally be launching the Activity Finder in January. We know from our research that there are a number of additional barriers for VI people to increase their activity levels, awareness (knowing where to find activities) is one of them.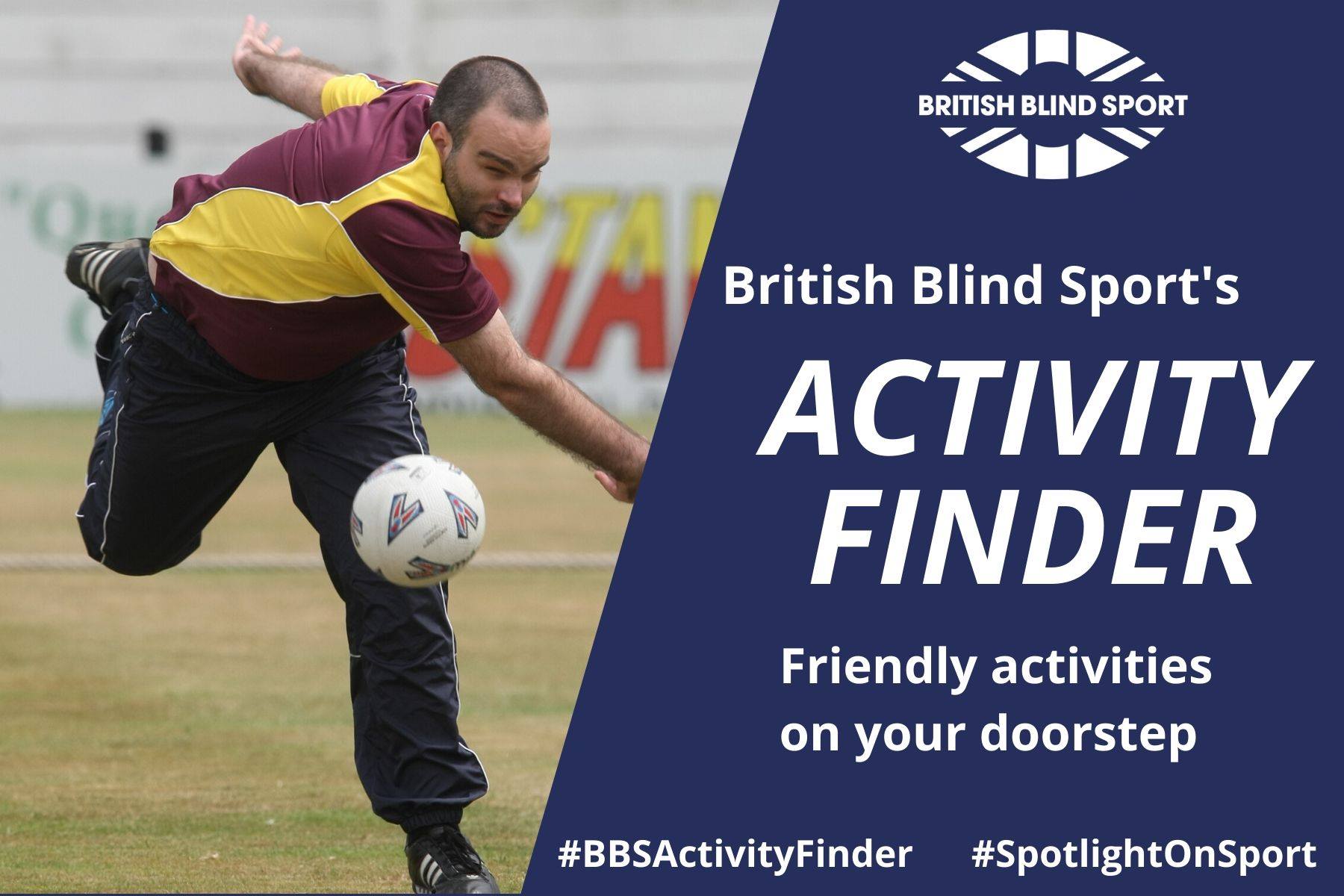 "We've worked hard to register over 1000 clubs on the Activity Finder so we can share this information publically with our members and the wider sight-loss community in a fully accessible format. Now, everyone can more easily find inclusive, positive opportunities there are out there."
BBS is inviting sight-loss associations and organisations to share the Activity Finder via their news and social media outlets in order to help to spread the word and support active lives for people with sight loss. Please use the hashtag #BBSActivityFinder on social media.
Organisations are also invited join in on the #SpotlightOnSport campaign, which will follow the launch of the Activity Finder and will shine the spotlight on a different sport featured on the Activity Finder each day.
If you know of a VI-friendly club or activity that is not listed on the Activity Finder, please register the organisation by clicking here.
For more information about the Activity Finder, please email hannah@britishblindsport.org.uk or call 01926 424247.
To find out more about British Blind Sport, visit its page on the ConnectSport directory. To add your organisation for free, contact hello@connectsport.co.uk.
24 January 2020