Beyond Sport award targets gender equality
Beyond Sport has announced that entries are now open for the first of its 2020 Collective Impact Awards.
The 'Sport for Gender Equality Collective Impact Award' is supported by Comic Relief, and is open to organisations, projects or programmes operating in 15 targeted countries across the UK, Africa and South Asia that are using sport to promote social, economic and political equality for women and girls.
The current pandemic is exacerbating gender inequality, but this award highlights how sport is being used to provide innovative solutions.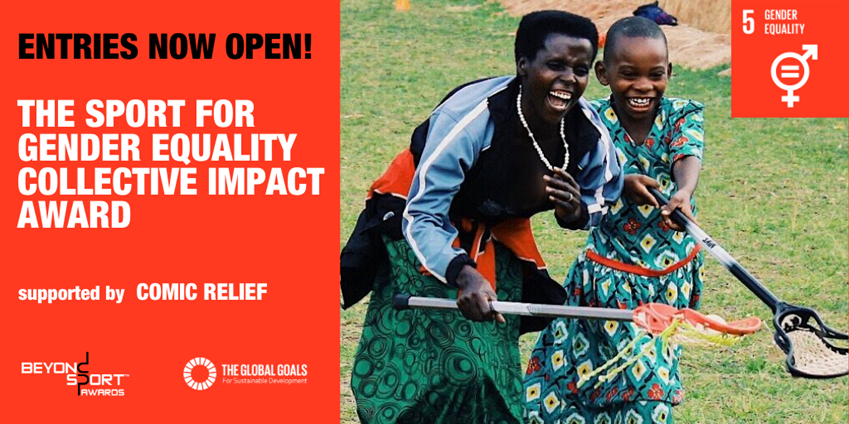 Supported by £225,000 from Comic Relief and the BT Supporters Club, three to five organisations will be selected to work together over one year in order to drive greater impact around goal number five of the United Nations' Sustainable Development Goals, which focuses on gender equality.
Launched in 2019, the Beyond Sport Collective Impact Awards are built on the conviction that more can be achieved by organisations working in collaboration.
A press release from Beyond Sport read: "By enabling true partnership, we believe we can better support life-changing initiatives and, together, develop a roadmap to solve the critical issues of the moment - one Global Goal at a time."
Read more and enter here. The deadline for entries is midnight on Tuesday 11th August.
09 July 2020