BBC Unsung Hero: How your nominations support the sector
With just over two weeks to go until the deadline for entries, the Sport for Development Coalition has called for your support in sourcing nominations for the 'Unsung Hero' category at this year's BBC Sports Personality of the Year Awards.
The prestigious ceremony will take place in Aberdeen on December 15, and the winner of the 'Unsung Hero' category will receive their award on stage in front of the watching nation.
What an opportunity this could be for your organisation's very own Unsung Hero, and indeed your organisation!
The overall winner of the award will be drawn from a list of 15 regional winners. Last year these regional winners all received significant coverage on local BBC TV news and were featured nationally on the BBC Sport website, with an average of 100,000 views per video.
Kirsty Ewen – a swimming coach from Inverness who overcame mental health issues to help others in a similar situation – received the Unsung Hero award from Olympic great, Jess Ennis-Hill. The other shortlisted nominees, plus their guests, attended the Awards and were presented on stage to a television audience of eight million people. Watch them here meeting their sporting heroes.
The 2019 award is being officially supported by 'Made By Sport', the national campaign which is partnering with the Coalition. Made By Sport is a four-year campaign championing the power of sport to change lives and raising vital funds for organisations that are using sport to support young people from disadvantaged backgrounds
This means that entering your own Unsung Hero for the award will help to raise awareness of the growing Sport for Development sector.
All you need to do is fill in the simple entry form before the deadline of October 20. Entries can be written (no more than 800 words) or video (no longer than two minutes - a minute is fine). It really is that simple!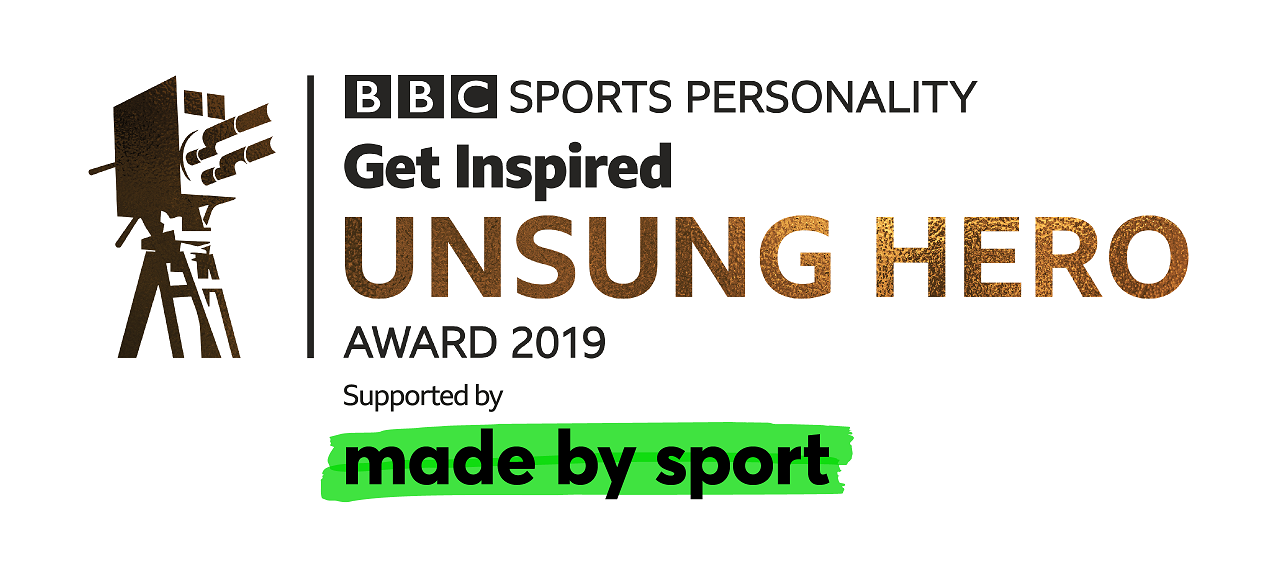 How to enter
Send your story by video or write to the BBC via the nomination form. If you need some inspiration, check out the example video and text entry.
You can also send your nomination via email. Just download this form and send it to unsunghero@bbc.co.uk.
How is the award decided?
Your nominations are entered into a local award for your BBC nation or region. After a panel discussion, the local winners are announced in each of the 15 regions.
The 15 winners then go to a national panel, of current and former sports stars and people active in sports volunteering. They reach their decision, with the winner being announced live on television at the Awards on December 15.
To find out more about the awards terms and conditions click here.
07 October 2019