BBC Sports Personality: Who's your Unsung Hero?
The BBC Sports Personality of the Year Unsung Hero Awards have been expanded for 2020, with sport for development organisations now being given two opportunities to highlight the heroes in their midst.
The deadline for nominations is this Sunday at midnight!
Alongside the main Unsung Hero award, the BBC has launched the 'Captain Tom Young Unsung Hero' award which will be presented to one young volunteer who, like the main award nominees, has made a big difference in their local community through sport during a year which has been blighted by the Covid-19 pandemic.
To be eligible, nominees for the Young Unsung Hero should be under 15.
What an opportunity this could be for your organisation's very own Unsung Hero, and indeed your organisation, with the winners set to receive their awards in front of a television audience of millions in December.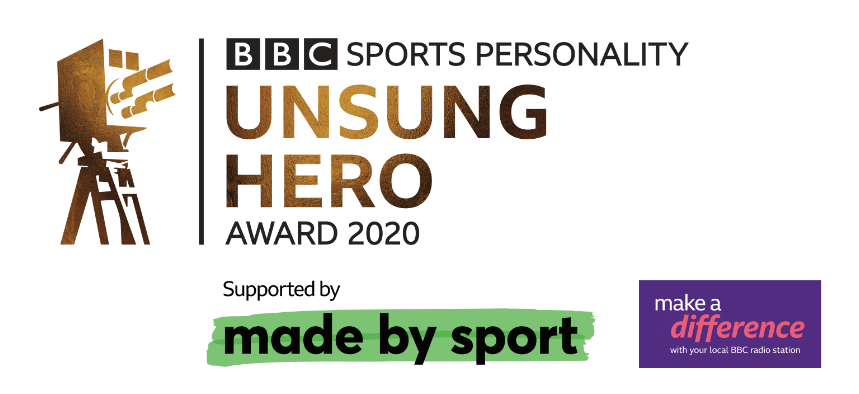 Both awards are being supported by Made By Sport, which is an official partner of the Sport for Development Coalition.
BBC Director of Sport, Barbara Slater, said: "Unsung Hero is about honouring the people who show up rain or shine to inspire people to take part in grassroots sports and make a real difference in their local area.
"During what has been a very difficult year, 2020 will feel extra special as we recognise those volunteers who helped keep their community going."
Thanks to nominations, and support for the awards, from charities and organisations within the Coalition's growing national network, last year's Unsung Hero award attracted a record entry.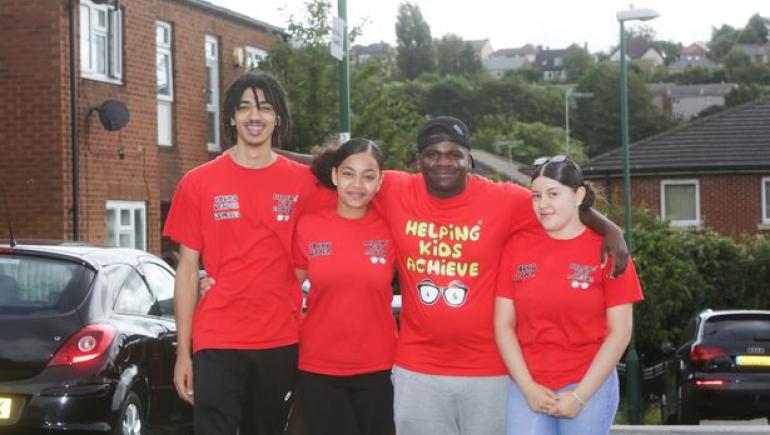 Overall winner Keiren Thompson (above) was recognised for his work with young people through the Nottingham-based 'Helping Kids Achieve' programme which is supported by the national charity StreetGames.
Just like last year, the winner of the awards will be drawn from a list of 15 regional finalists – 12 English regions and then individual winners for Scotland, Northern Ireland and Wales.
Last year these finalists all received significant coverage on local BBC TV news and were featured nationally on the BBC Sport website, with an average of 100,000 views per video. This year there will also be a charity single - Every One of Us, by Rick Astley featuring The Unsung Heroes (below) - with proceeds going to Children in Need.
The 2020 awards are being officially supported by 'Made By Sport', the national campaign which is partnering with the Coalition. Made By Sport is a four-year campaign championing the power of sport to change lives and raising vital funds for organisations that are using sport to support young people from disadvantaged backgrounds.
This means that entering your own Unsung Hero for the award will help to raise awareness of the growing Sport for Development sector.
The Young Unsung Hero Award has been named after named after Captain Tom in honour of his heroic efforts raising a whopping £38.9million for the NHS while walking laps of his garden in the run up to his 100th birthday.
The Unsung Hero awards have also teamed up with BBC Local Radio's 'Make a Difference' campaign to shout about those who are helping their community during Covid-19. Launched by BBC Local Radio in March of this year, all 39 stations have been inviting listeners to highlight the stories of people making a positive difference in their area.
To nominate your Unsung Hero and Young Unsung Hero by video, audio, online webform or via email, simply visit www.bbc.co.uk/unsunghero. Video entries should be one to two minutes long (but no longer than two minutes) and written entries should 500-800 words. Entries close on Sunday 25th October at midnight.
19 October 2020