BBC appeal supports StreetGames' network
StreetGames has been selected as one of the charities for this year's BBC Lifeline Appeal, with Olympic champion Greg Rutherford MBE fronting the fundraising broadcasts.
The athlete has visited three projects within the charity's national network to highlight the work it is doing to improve the lives of young people and to support their local communities.
StreetGames harnesses the power of sport to help make young people and their communities healthier and safer. This work is delivered in partnership with a network of around 1,000 Locally Trusted Organisations (LTOs) embedded in disadvantaged communities across the UK.
The BBC appeal features three of the projects supported by StreetGames, and tells the story of the valuable work they are doing alongside their local communities:
- Carney's Community in Battersea (pictured above) is a boxing gym and youth club which works with at-risk young people to help steer them away from crime and youth violence.
- The Water Adventure Centre in Manchester is a registered charity that primarily focuses around kayaking, canoeing and waterplay. It works with young people face disadvantage across Greater Manchester, using play and experiential learning.
- The Fit and Fed programme at Anfield Community Centre is part of StreetGames' national scheme which provided activity and nutritious food to 22,000 children last summer.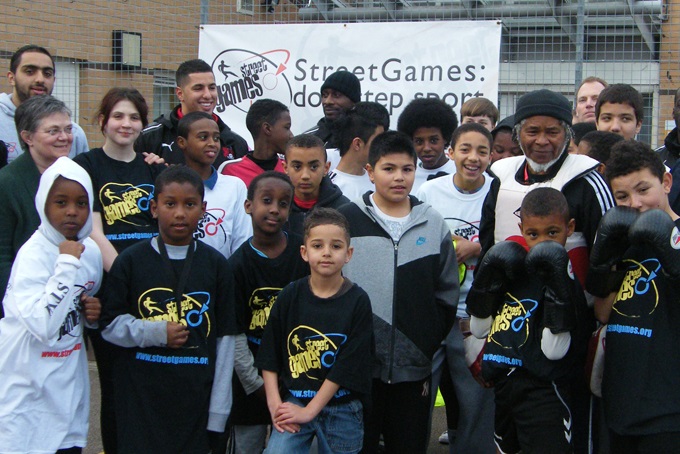 Mark Lawrie, acting CEO of StreetGames, told ConnectSport: "We are delighted that StreetGames has been selected as one of the featured charities for this year's BBC Lifeline Appeal.
"The projects highlighted in this appeal are doing incredible work to support young people in different parts of the country to get active and fulfil their potential, and StreetGames is proud to be standing shoulder to shoulder with them to deliver that change.
"We hope people will support the BBC appeal and give us the chance to keep on delivering for communities up and down the country."
Watch the first broadcast of the BBC Lifeline appeal on StreetGames.
18 February 2020