Awards founder calls for greater awareness
Connie Henry, the founder of the Sport Gives Back awards, has called on the Sport for Development sector to become "more motivated" in explaining its work to the wider world.
Connie was speaking at the inaugural awards ceremony in London, which was managed by the charity Track Academy. During the evening 10 other charities recognised individuals or organisations using sport, dance and physical activity to improve the lives of local people across the UK.
This included Sport Works, who presented Shotley & Benfieldside Tennis Club in County Durham with the 'Community Impact Award' for engaging more than 50 disabled children each week, many of whom live in areas of socio-economic deprivation, and Sported, who gave the 'Giving Back Through Volunteering Award' to volunteer Tony Barclay – who is registered blind – from Northern Ireland.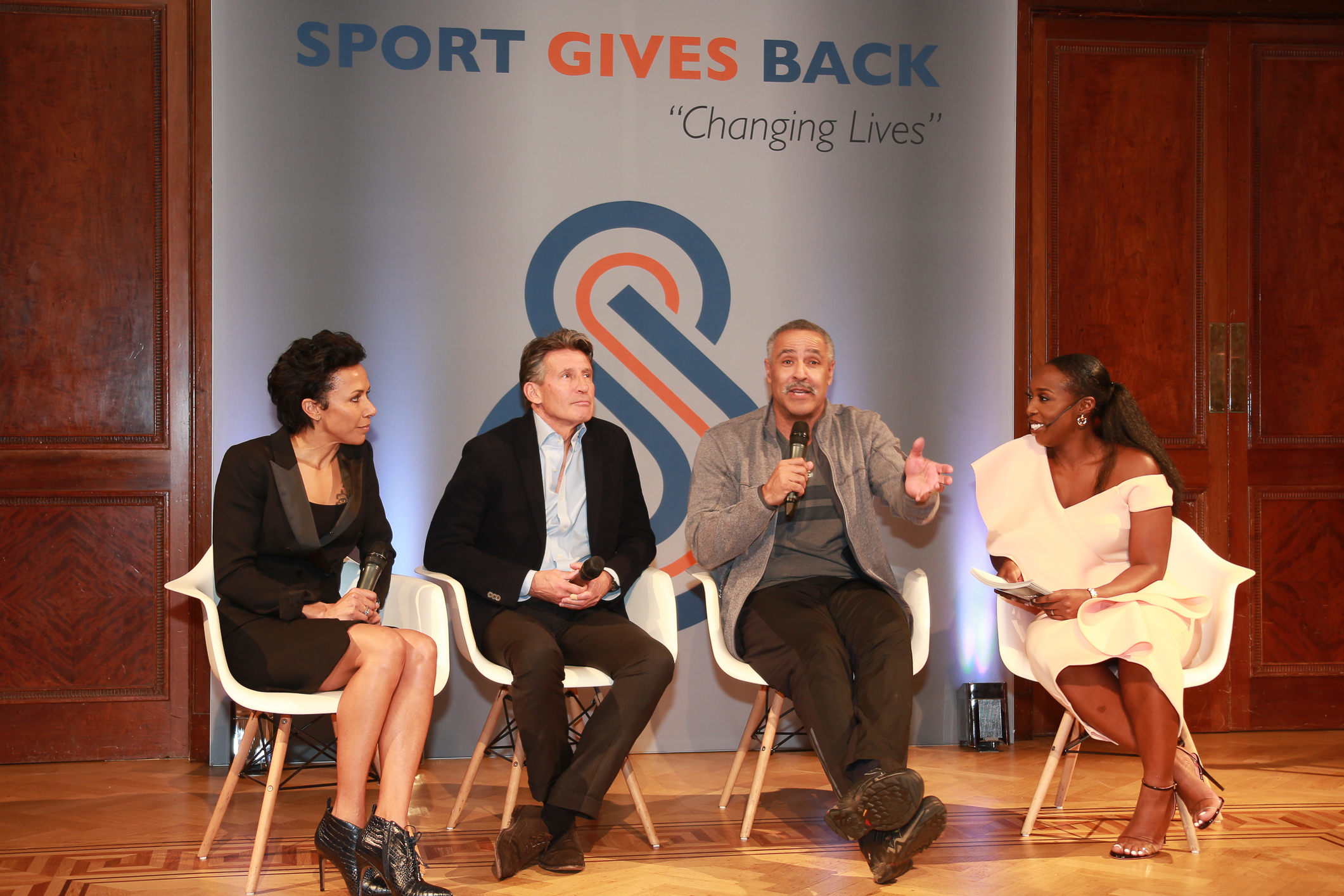 The event was supported in person by an array of high-profile sports people and celebrities, including Olympic greats Lord Sebastian Coe, Dame Kelly Holmes and Daley Thompson CBE, with TV personalities Darcey Bussell and Adam Hills. Former GB sprinter Jeanette Kwakye presented the awards.
Connie, who is herself a former international triple jumper, founded and has been running Track Academy – a registered charity which supports young people from disadvantaged backgrounds through sport, education and mentoring – for the last 10 years. She wants the awards to help galvanise greater understanding of the social impact of sport.
POWERFUL
"We should all feel a little bit frustrated, we should all be more motivated," she told the audience at the Royal Institution in central London.
"The person next door to you should understand that this isn't about the open-top bus parade every four years, this is about every single minute of everybody's day – whatever your walk of life and wherever you come from, what we do makes a difference."
Each of the charities played a powerful, short video highlighting the role of their award recipient. Connie added: "Sport Gives Back, for me, was one of those niggling ideas that just wouldn't let me go. It kept going on and on at me.
"As much as I really believe – with every sinew of my body – that this was real, it wasn't until I saw those videos coming through that I felt vindicated and relieved. Yes, it was happening all around the country exactly as I thought it was.
"Let's push on. That was just 10 awards, there are many more people – thousands – that we could recognise and that we could reward."
RECOGNITION
Neil Cameron, Group Director for Sport Works, said it was vital that these individuals and organisations start to receive more recognition and reward for their tireless efforts.
Tony Pensom received the award on behalf of Shotley & Benfieldside Tennis Club, and Neil explained how the club's volunteer sports coaches have changed the way they run sessions, based upon advice and mentoring from Sport Works' tutors, to support disabled players to access tennis on a regular basis.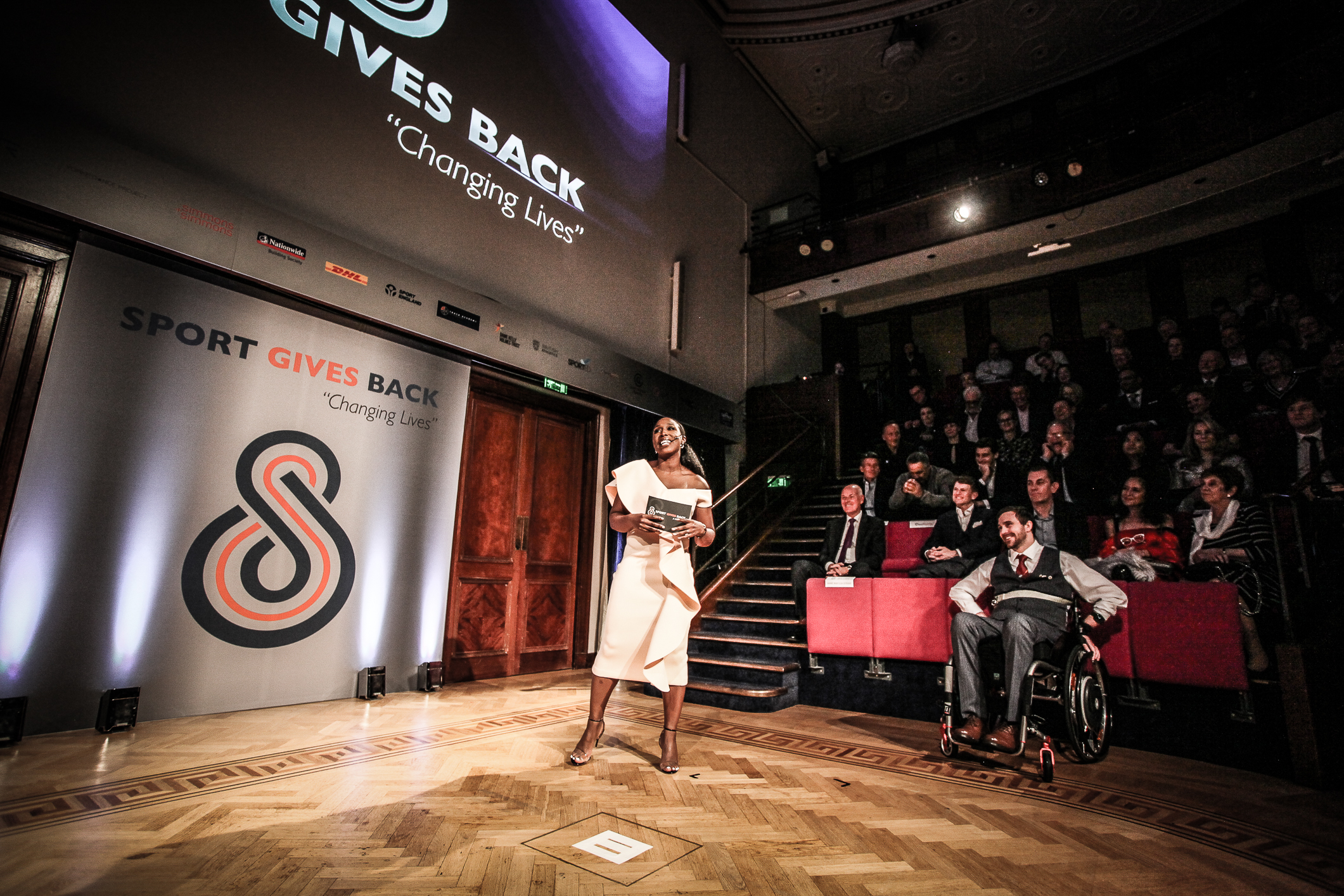 Neil said: "Many of the towns and communities in County Durham still face tremendous disadvantages, and many local families simply don't have the chance to play sport or participate in physical activity.
"This award is testament to the dedication of the club's volunteers and their commitment to engaging more young people into sport. It is a prime example of how a community sports club can make a significant impact on the wellbeing of local people."
Other charities presenting awards included Active Communities Network, Dame Kelly Holmes Trust, Greenhouse Sports, Lord's Taverners, Saracens Foundation, The Samson Centre for Multiple Sclerosis, Yorke Dance Project and Youth Sport Trust.
Read more about the Sport Gives Back Awards and follow @SportGivesBack on Twitter.
06 March 2020