Alliance awards for mental health and inclusion projects
A mental health project run by Watford FC, and a national programme focused on making disability inclusion the norm at hockey clubs, were amongst the winners at the prestigious Community Sport and Recreation Awards in Leicester.
More than 100 guests attended the 2020 awards, which are orchestrated by the Sport and Recreation Alliance, at Leicester City's King Power Stadium.
The ceremony celebrated initiatives in areas such as youth development, mental health and volunteering, with each winner receiving an award and a prize of £1,000, presented to them by HRH The Earl of Wessex. Guests also enjoyed a talk from BBC Unsung Hero Award winner, Keiren Thompson, who spoke about his motivations, ambitions and the importance of projects like his Helping Kids Achieve programme in Nottingham.
Watford Community Sport and Education Trust (pictured below) were recognised in the Mental Health category for their Positive Minds initiative.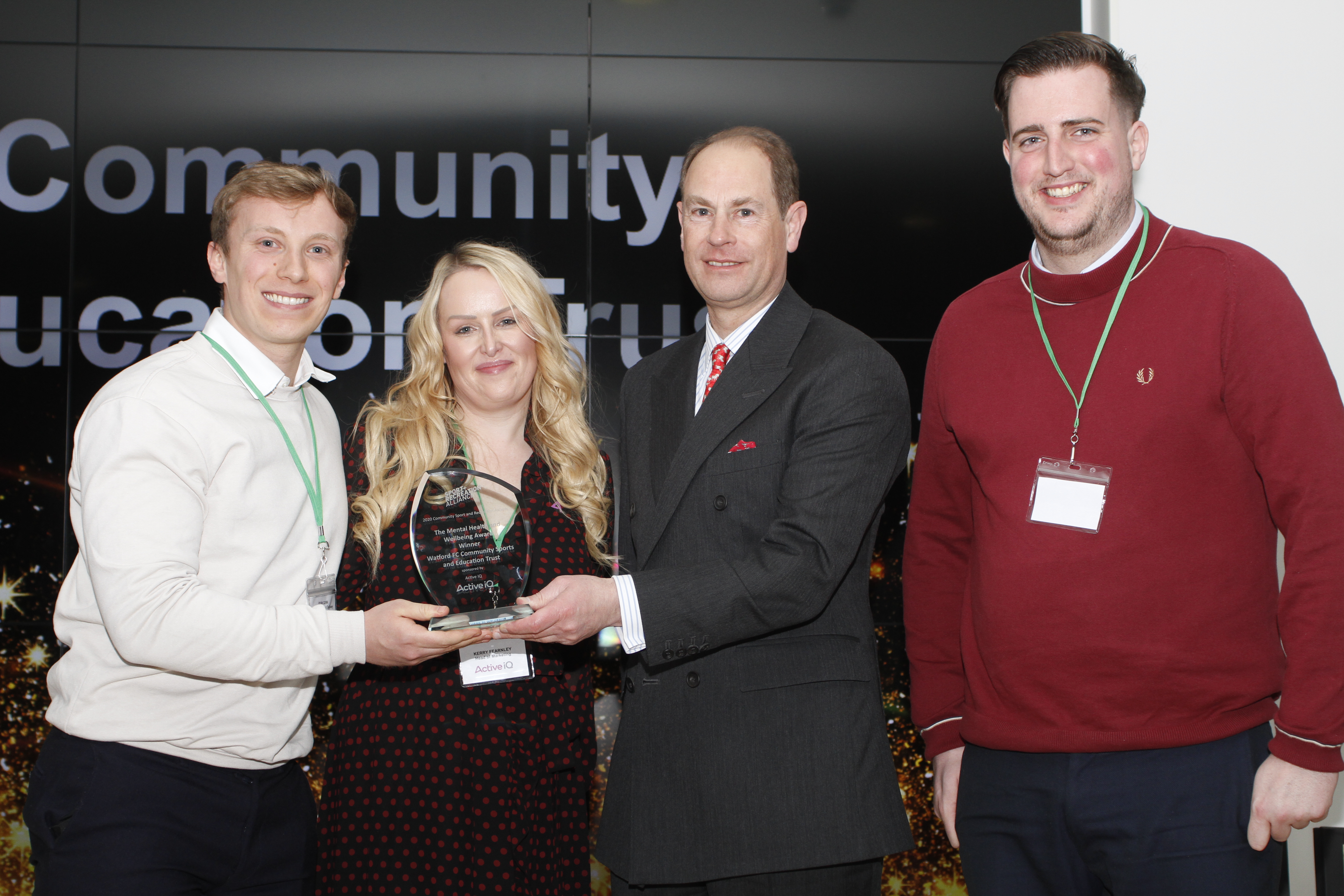 It aims to increase the general knowledge around mental health, promote resilience and highlight healthy coping strategies. The project empowers people of all ages, from the work to educate youngsters to the 'Man On!' provision for men aged 18 to 65.
Key to its success has been partnerships with several local organisations including Public Health Hertfordshire, FC Not Alone and the Samaritans.
Liam Dwyer, Mental and Physical Wellbeing Officer for the Trust, said: "The work we do we feel is really important and really relevant, but we are really shocked to win this award.
DEDICATED
"We have dedicated staff but also dedicated volunteers and I think it's great recognition for what they are doing as well. It can be quite challenging what we are working against and with at times and it's nice to have some recognition."
Flyerz Hockey (pictured top, and below) were successful in the Creative Partnerships category. The disability inclusive initiative, run by national charity Access Sport, pipped Derby County Community Trust and Herts Sports Partnerships to the award.
Libby Willson, Project Manager for Flyerz Hockey, said: "I honestly wish some of our volunteers and players could be here, because this is really for them and we are just representing them because it's an incredible community.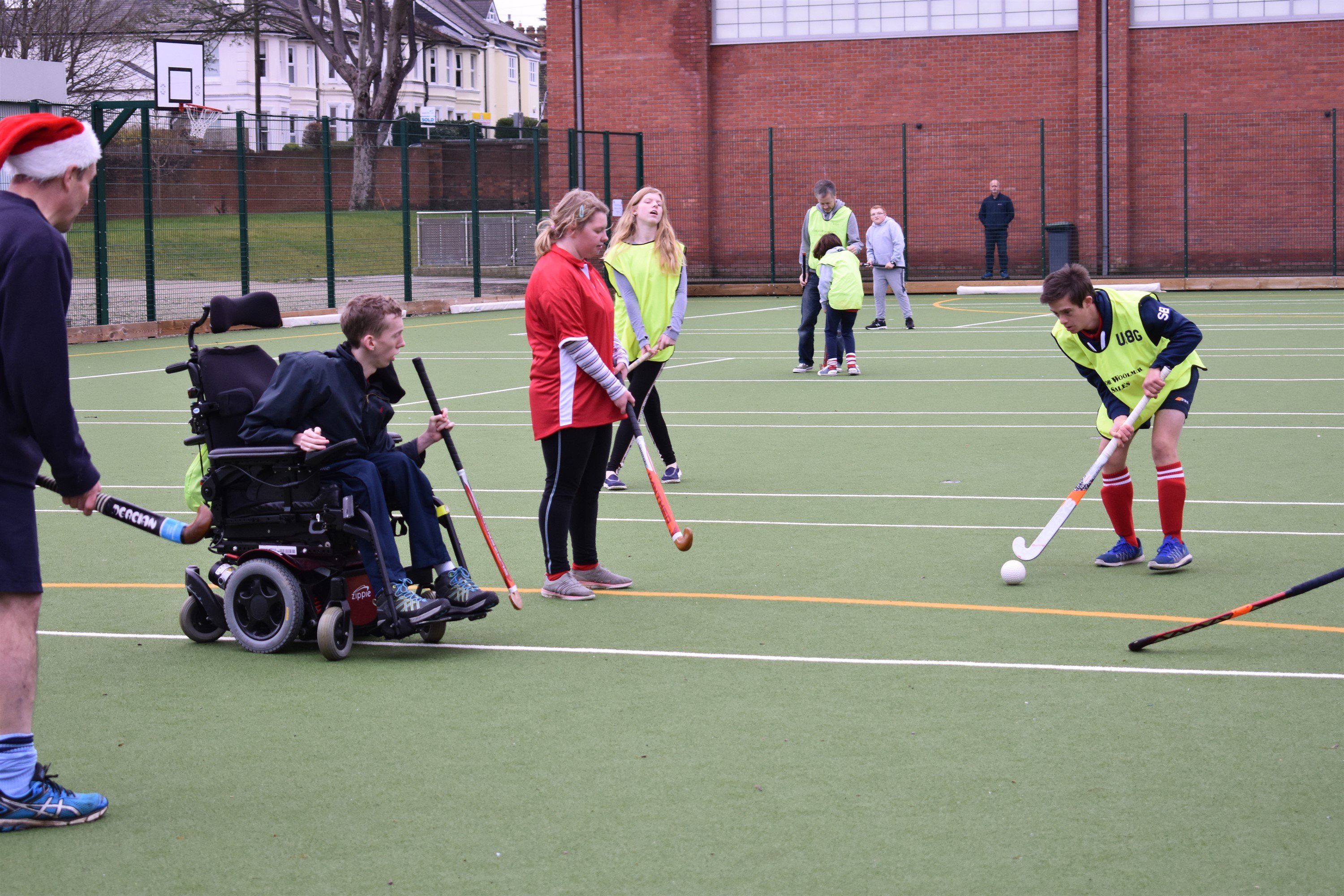 "They have done so much, not just for Flyerz Hockey but for opening up this incredible sport for non-disabled people and their families, so it's such a huge honour."
When Flyerz was established, there were no recognised disability inclusive sections in UK hockey clubs. Now, with Access Sport joining forces with England Hockey and home-country governing bodies, there are more than 40 clubs in the growing movement. Clubs are provided with funding, the chance to upskill their volunteers through a YMCA-accredited Disability Inclusion Course and expert advice from specialists across the country.
INTENSIVE
Hackney's Boxing Academy claimed the Youth Development Award. Anna Cain, Academy Principal, said: "This is sport for good and we are really honoured and flattered and a little bit surprised because all of the other projects were so wonderful!"
Formed in 2007, the Academy offers an education pathway for students aged 14 to 16 who need an alternative to mainstream schooling. Its unique model uses an intensive mentoring system within a framework of daily boxing training, small class sizes and high-quality teaching.
Brighton Table Tennis Club (below) were successful in the Community Engagement category, and founder Tim Holtham said: "It is incredible to have national recognition, from small beginnings where we had two broken tables in a youth club, we now have over 50 volunteers and 10 full-time staff.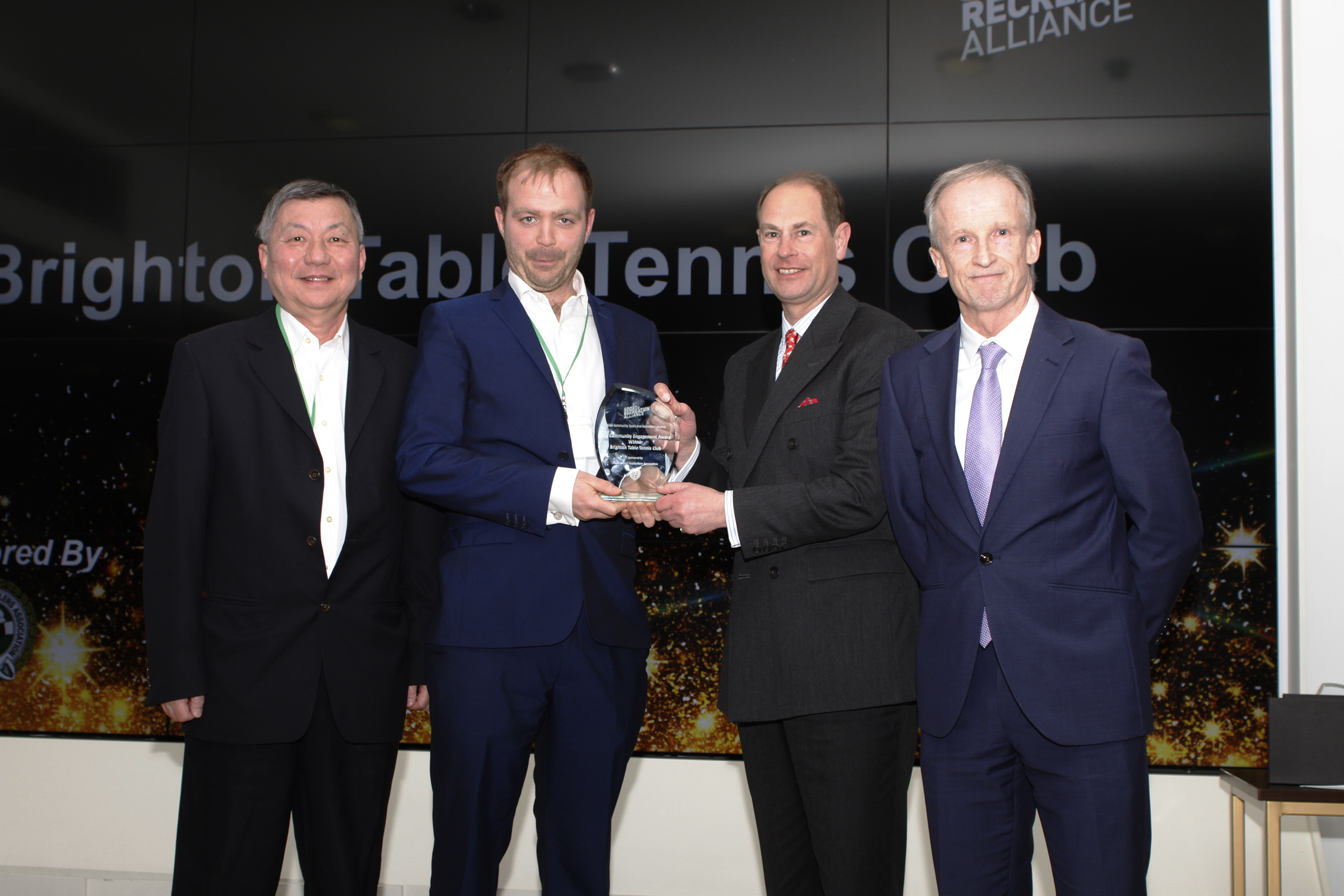 "It's difficult to always be objective, you're involved in the day-to-day and the management and there's always things to sort out. I've got a really good team of people and getting this is a reminder that we are doing good stuff."
BTTC is recognised as a 'Club of Sanctuary' for its work with refugees and also provides a safe and welcoming space for people with learning and physical disabilities, young travellers and people from the LGBTQ+ community.
The club has also taken table tennis to prisons, schools and a psychiatric hospital. It has provided more than £500,000 to the city to support youth and community work.
CONFIDENCE
The female-only initiative 'She's Ready' scooped the Volunteering Award for their efforts in empowering women from deprived areas in Southend to get involved and help other women and girls begin their fitness journey.
Project Manager Lisa Wright said: "I think it's amazing but we are just three girls from a local community club and people believed in us and we do feel like we make a difference."
Since launching in 2017, She's Ready has supported a huge number of women to overcome significant barriers to volunteering, including low-self-esteem, body confidence issues, unemployment and domestic abuse.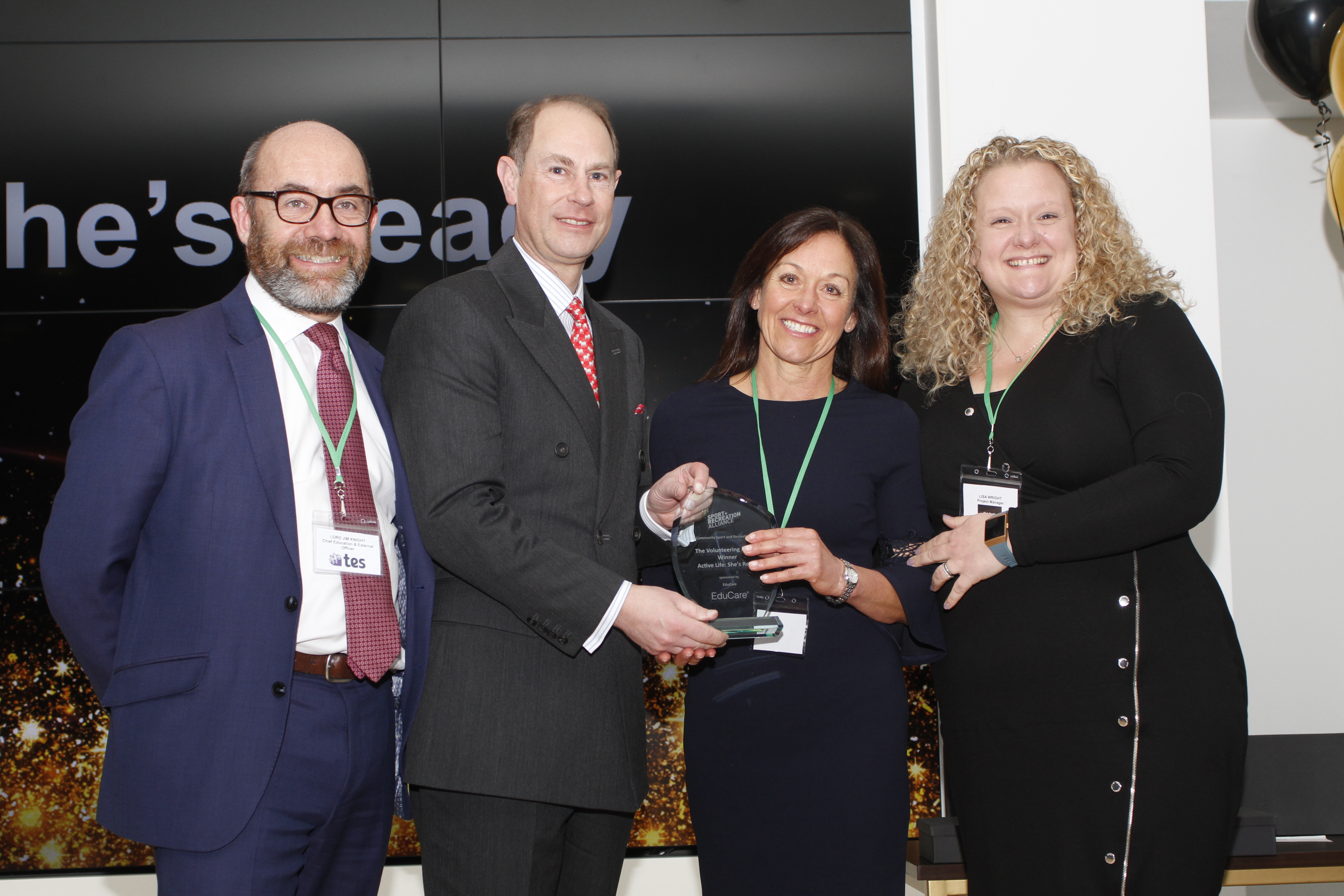 The project, which is funded by Active Life and Sport England, provides a volunteering offer centred solely on the needs of the women involved. Family life, cost of travel and school holidays are all considered to ensure that it as easy as possible for them to take part.
Once involved, volunteers are encouraged to develop their skills and experience through workshops, qualifications and bespoke training offered to them by the She's Ready team. Many are now inspiring and leading other women to get active in their community as qualified instructors.
The Sport and Recreation Alliance provides advice, support and guidance to its members, who represent traditional governing bodies of games and sport, county sports partnerships, outdoor recreation, water pursuits, and movement and dance exercise and the wider sector. They believe that the power of sport and recreation can change lives and bring communities together, and work with Government, policy makers and the media to make sure grassroots sport and recreation grows and thrives. To find out more, visit sportandrecreation.org.uk.
12 March 2020