400 up for ConnectSport directory
WWFC Foundation, the charitable arm of Premier League football club Wolves, has become the 400th organisation to register on the ConnectSport directory.
The directory is free to join for any organisation based in the UK and Ireland which is using sport and/or physical activity to generate positive social outcomes. To add your organisation, contact hello@connectsport.co.uk.
Users can then discover the projects and programmes which suit their needs by using the filter options and narrowing their search by sport, location, type of organisation and area of interest.
The aim is to raise awareness and increase investment in community sport. ConnectSport is also the official media partner for the Sport for Development Coalition.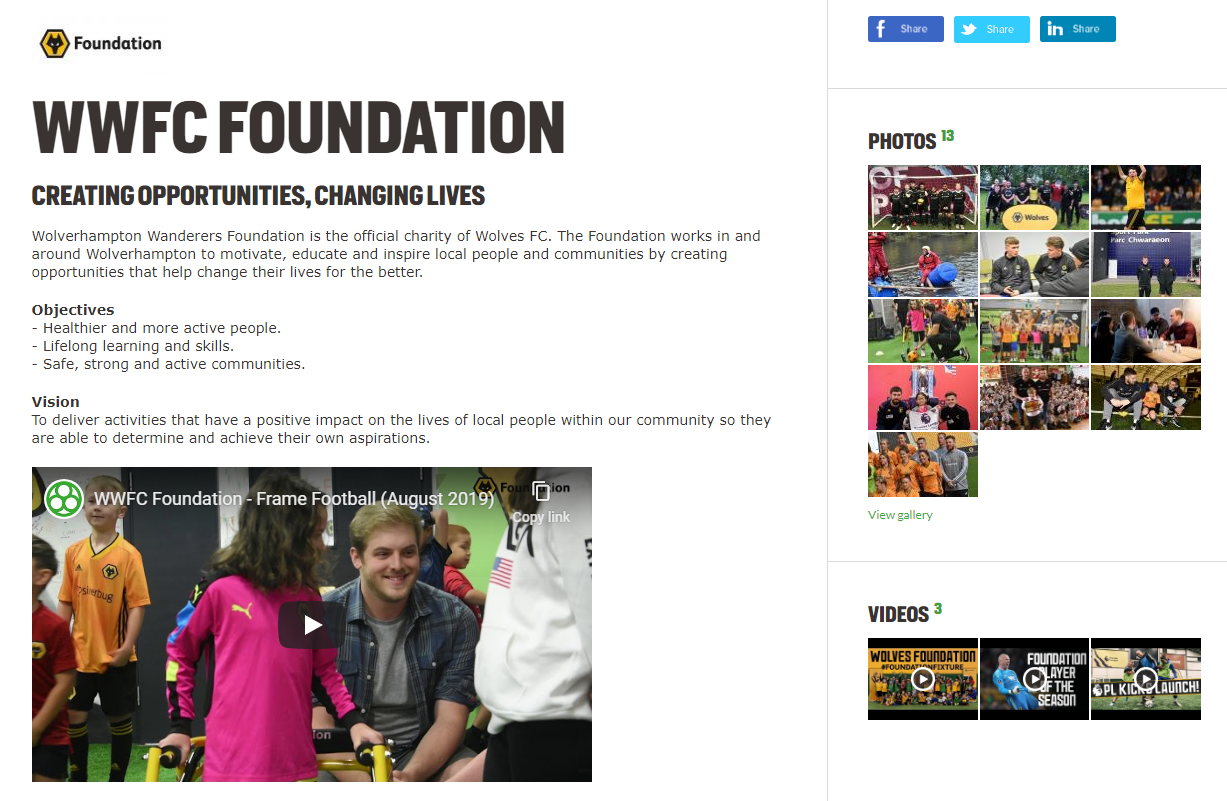 Visit the WWFC Foundation page.
Graham Newman, Head of Data & Insight for ConnectSport, said: "We're delighted to reach this milestone as we build up the directory.
"Every organisation working in the sector is entitled to a free page on the directory, which gives a brief overview of what they do and directs users to their websites and social media channels.
"The bigger the directory grows, the more people are understanding that ConnectSport is an impartial and not-for-profit media channel which does not wish to compete with any brand or body, but instead reinforce and support their objectives.
"The Sport for Development sector does not belong to any one organisation; instead we see it as a movement which is flourishing, and it's high time that those staff and volunteers at foundations and charities are given a shared national platform to showcase their amazing work, exchange knowledge and share best practice."
Here are some examples of how you can filter the directory:
Click here to find out how you can benefit from working with ConnectSport. All profits received go towards supporting the platform and help us to showcase more organisations across the regions. For more details contact hello@connectsport.co.uk.
02 April 2020