#21by21 mental health awareness campaign launches
The Sport for Development Coalition and key partners will launch a national campaign this weekend aimed at encouraging 21,000 sports coaches and volunteers to become trained in mental health awareness by the year 2021.
The launch of the #21by21 campaign, which will be supported by a web portal at www.21by21.info, will coincide with Mental Health Awareness Week which runs May 13-20.
The campaign's target is to ensure sports coaches and volunteers have the three core skills needed to protect the people they work with: first aid, safeguarding and mental health awareness.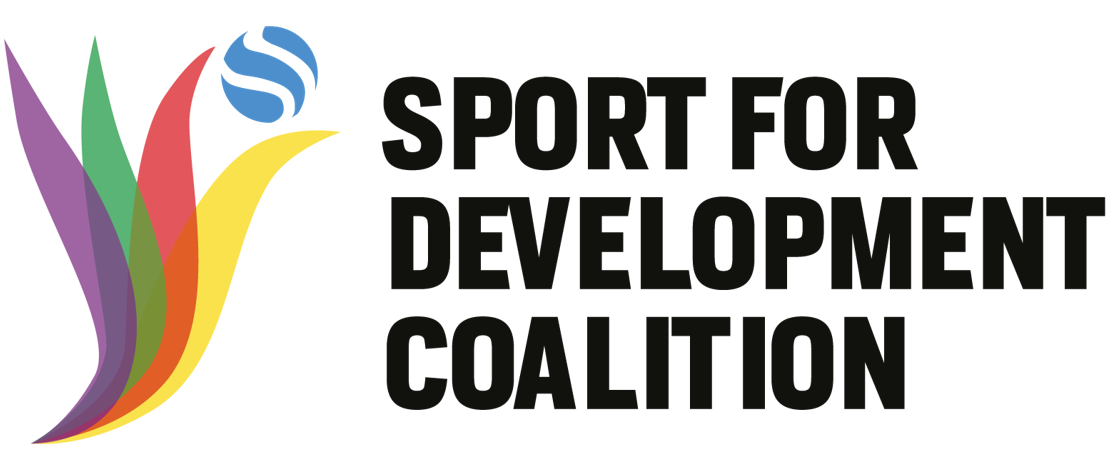 Coalition manager Sarah Mortiboys said: "We strongly believe that mental health awareness should be recognised as a core competency, alongside physical first aid and safeguarding, for coaches and volunteers in sport and physical activity, and look forward to supporting all of the organisations committed to achieving this important target by 2021.
"If you agree that mental health is just as important as physical health, and that sport and physical activity have a role to play in supporting it, please join this campaign."
The portal, developed and managed by ConnectSport, will provide news on sport and mental health from across the sector, and features a running total of sign-ups to the #21by21 campaign. It will showcase a number of providers for mental health awareness training schemes, so organisations can upskill their coaches and volunteers.
Partners for the campaign include:
- Sport for Development Coalition
- Mind
- StreetGames
- Sport Wales
- Dame Kelly Holmes Trust
- Training in Mind
- West Midlands Combined Authority
- Mental Health First Aid England
- York St John University
- Edge Hill University
For media enquiries on the campaign, contact hello@connectsport.co.uk.
Additional quotes from partners:
Dame Kelly Holmes, speaking on behalf of the Dame Kelly Holmes Trust, said: "I know from personal experience that sport has the power to support young people to develop emotionally as well as physically. It builds self-esteem, confidence and often lifelong friendships. Making sure that everyone delivering sport for young people can spot signs of mental ill health, and provide appropriate help when it's needed, adds to its benefit. Whether it's for a professional coach or a mum or dad helping out on the sidelines, mental health first aid training in community sport helps to support better mental health for young people."
Sarah Powell, Chief Executive of Sport Wales, said: "Sport can play such a positive role in people's lives and recognising the role mental health plays is important to understanding how we can engage more people in sport in Wales. Helping to open up conversations around mental health and enabling people to support others can only aid in making sport more accessible and more inclusive – which is why we're fully behind this campaign. Supporting volunteers and coaches across Wales to think about understanding and knowing the person rather than just seeing them through their sporting ability, will hopefully ensure that the person develops an enjoyable, lifelong relationship with sport and all the benefits that come with it."
Jane Ashworth OBE, Chief Executive of StreetGames, said: "This campaign is meeting a critical need. More and more young people, especially those growing up in poverty, are experiencing stress, anxiety, alienation and worse at an early age. They are confiding in their sports coaches and looking for support. Our coaches across the country tell us this is happening on a daily basis, but they feel ill-equipped to respond. We can't ignore that. So we've made a pledge to train 4,500 out of the national goal of 21,000 coaches and volunteers in mental health first aid. It's a start."
Simon Blake, Chief Executive of Mental Health First Aid (MHFA) England, said: "We are delighted to join forces with other leading organisations to support the Sport for Development Coalition's campaign to train 21,000 coaches in mental health awareness skills by 2021. As part of our commitment to the #21by21 campaign we have already contributed a number of free places on our seven-day Youth Mental Health First Aid Instructor Training Programme. This means the Coalition has access to a number of Youth MHFA England Instructors fully qualified to deliver mental health awareness and skills training into sporting communities. We will continue to support the campaign by delivering MHFA England training into sports bodies across England."
Claire Read, Operations Manager for Training in Mind, said: "Training in Mind are proud to support the #21by21 campaign and we hope to be part of increasing mental health awareness amongst anyone involved with grassroots sport in our communities."
Supt Sean Russell, Wellbeing director for West Midlands Combined Authority (WMCA), said: "Thrive West Midlands is always delighted to join up with other organisations promoting this kind of work, which increases the skills, training and confidence coaches and volunteers need to help support young people in their activity sessions. We have a target of training 5000 sports and activity coaches in mental health first aid before the start of the Birmingham 2022 Commonwealth Games."
Andrew Hill, Professor of Sport and Exercise Psychology at York St John University, said: "We place a great deal of trust in coaches to help aspiring athletes develop in their sport but also to provide a safe and fun environment. We know that engaging in sport can improve mental and physical wellbeing. As commitments are made to protect the physical health of those in sport, we must also protect mental health. Mental health awareness is very important and should be a requirement for all coaches. We are fully behind the Sport for Development Coalition bid to get 21,000 sports coaches and volunteers trained in mental health awareness by the year 2021."
Professor Andy Smith, from Edge Hill University, said: "We are delighted that Edge Hill University has been invited to act as one of the evaluation partners for the #21by21 campaign on the basis of our research and mental health awareness training in community sport. The campaign aligns very closely with one of the key messages of our recent survey (with DOCIAsport) of mental health in the sport and physical activity workforce, namely the need to further support the future development of the community sport coaching and volunteer workforce. Our involvement in the campaign will also benefit significantly our students who will contribute to our evaluation work and continue to work with key partners to promote mental health in our local communities and nationally."
About the Sport for Development Coalition: The Coalition is a group of 60 charities, governing bodies and funders all committed to using sport and physical activity to generate positive social outcomes. It is supported and funded by Comic Relief, Sport England and the Laureus Sport for Good Foundation. Find out more at www.connectsport.co.uk/coalition #SportforDevelopmentCoalition
About ConnectSport: ConnectSport is the official media partner of the Sport for Development Coalition. It provides a not-for-profit media channel and online directory of organisations using sport for social change. Find out more at www.connectsport.co.uk or follow @ConnectSport on Twitter.
10 May 2019