15 years on: Salaam Peace founder reflects on 7/7
The founder of a community sports organisation created directly in response to the 7/7 bombings in London claims its work "is needed now more than ever".
The hostility that Dr Sabir Bham, a British Muslim, experienced in the aftermath of the bombings 15 years ago led him to set up a national football initiative called the Eid Cup.
It aimed to break down barriers between communities and formed the basis of what became Salaam Peace, a community engagement programme that uses a mixture of sport and social education to bring together people of all ages from diverse cultural backgrounds.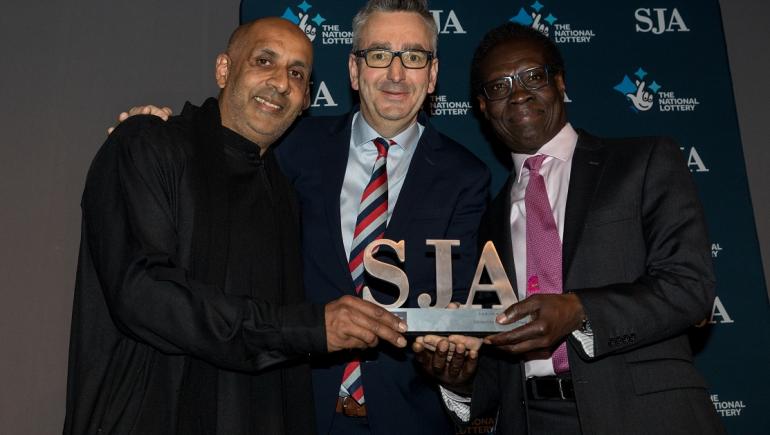 The programme works mainly with two local councils in areas of high deprivation and diverse communities, Waltham Forest and Hackney, as well as with many other schools, Trusts and academies.
Reflecting on the past 15 years, founder Sabir (pictured above, left) said: "I began my volunteering journey at the age of 14 and was brought up with the belief that if something needs to be done then do not wait for anyone else.
"This has stuck with me throughout my life, and formed our mission statement of Salaam Peace: 'Be the change in the community you want to see'.
"Through continued hard work, passion and a strong team of people around me we have had an impact in our community."
Salaam Peace has been recognised with a series of awards including the Mayor of London's 'Sport Unites' category at the 2019 London Sports Awards, and the 'Sport for Social Impact' Award at the Sports Journalists Association's British Sports Awards last year.
However Sabir warned: "Despite our successes, this groundbreaking work is needed now more than ever."
The organisation works in all communities, of all faiths, and adapted its services as the lockdown became a reality. This included distributing sports equipment, games and books to families in the community, and piloting non-contact, socially-distanced sessions (watch the video above) as the phased return to activity began.
To find out more about Salaam Peace, visit its page on the ConnectSport directory. To add your organisation for free, contact hello@connectsport.co.uk.
06 July 2020