A new way of thinking about sport
CONNECTSPORT AIMS TO SHOWCASE AND CELEBRATE THE SPORT FOR DEVELOPMENT SECTOR THROUGH OUR TEAM OF TALENTED REPORTERS.
The ConnectSport platform is managed by experienced media executives and journalists whose mission is to increase awareness and investment in the Sport for Development sector. Sport for Development ranges from improving physical health, mental wellbeing and social inclusion, to tackling crime and unemployment, and addressing diversity, discrimination and inequality. We believe sport has the power to enable significant positive change in society, a theory supported in recent years the UK by the DCMS 'Sporting Future' strategy, and on a global level by the United Nations' Sustainable Development Goals. To support ConnectSport, we have a team of talented reporters drawn from diverse backgrounds who are representative and reflective of modern society.
"ConnectSport has been a very useful information source to see how other sport for development organisations have been making a difference" - Gavin Hawkey, Director of Cardiff City FC Foundation.
WE HAVE THREE SIMPLE AIMS: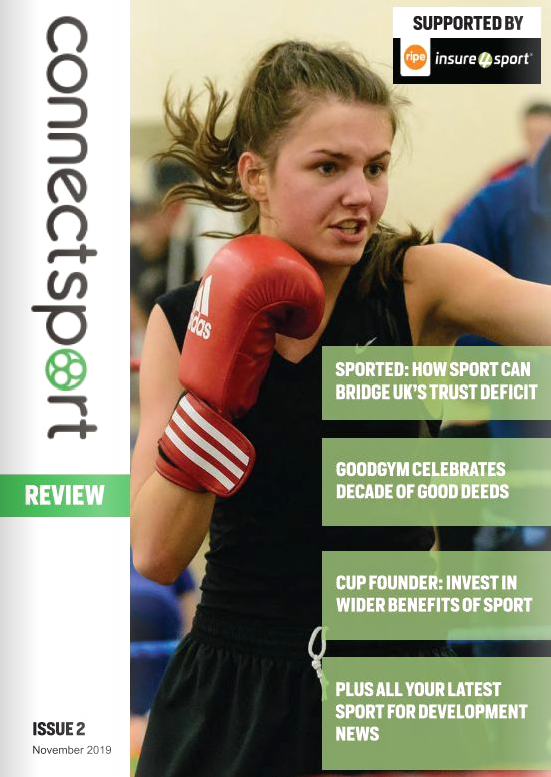 AIM #1: HIGHLIGHTING THE WORK OF UP-AND-COMING REPORTERS
There are so many talented, often young writers waiting to tell important stories, especially those from under-represented backgrounds.

Our aim is to champion them by providing bylines and a platform to showcase their talent. Plus our team of ex national journalists will offer them support and insight.

We also hope to be able to provide paid work to them in the future. In the meantime, perhaps we can help to build a CV or encourage a job offer.
AIM #2: REPORTING THE 'OTHER SIDE' OF SPORT
We encourage the next generation of journalists to think and write about sport's key role in social and environmental change.
That might be away from the national headlines or back pages, but we think it's just as important – if not more so.

Sport and physical activity have been cited as important enablers of sustainable development in the United Nations' Agenda 2030.

Whether it's challenging inequality, reducing crime or carbon emissions, sport can help to effect change and build awareness.
AIM #3: MORE COVERAGE FOR COMMUNITY SPORT
Our team will help to create a compelling news channel focused on the fabulous work being done in our communities every day.
Ultimately ConnectSport is about getting more stories out there.

We provide a neutral platform showcasing the growing UK's growing Sport for Development sector.

We're here to showcase the work being done every day to build stronger lives and communities through sport and physical activity.